State Assembly District 72 Candidate Judie Mancuso Wins Unanimous California Democratic Party Pre-Endorsement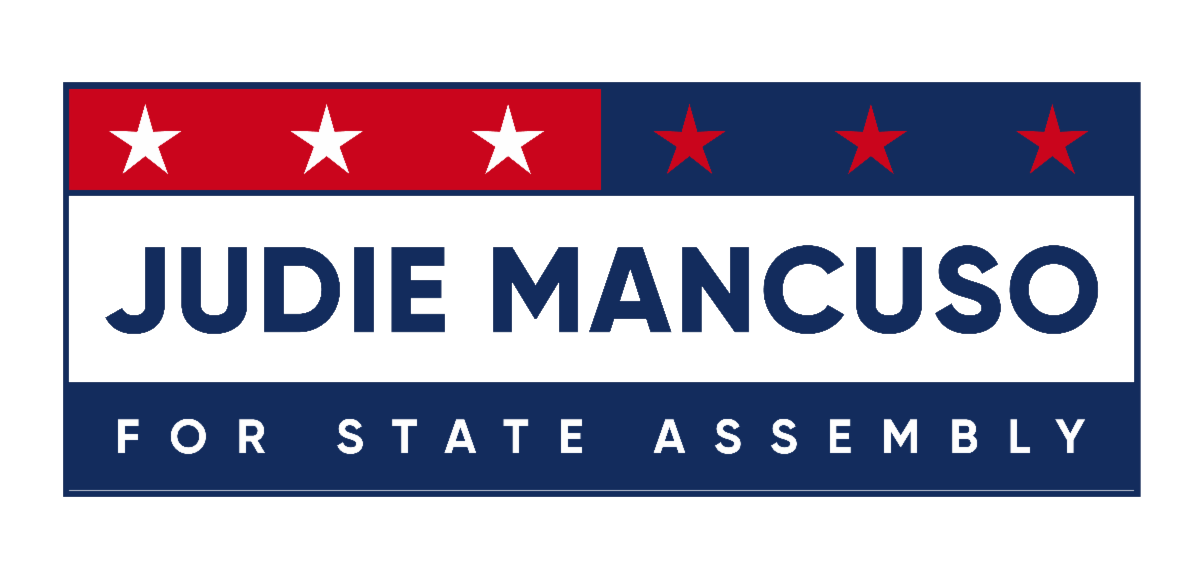 We have some big news! Social Compassion in Legislation's founder, CEO, and president, Judie Mancuso, is running for the vacant State Assembly seat in District 72! As SCIL is a 501(c)4, we cannot endorse candidates for office. We will not be sending out further information about her campaign or candidacy. If you want to keep up with or participate in Judie's campaign, please visit her website at www.judiemancuso.com.
Breaking News!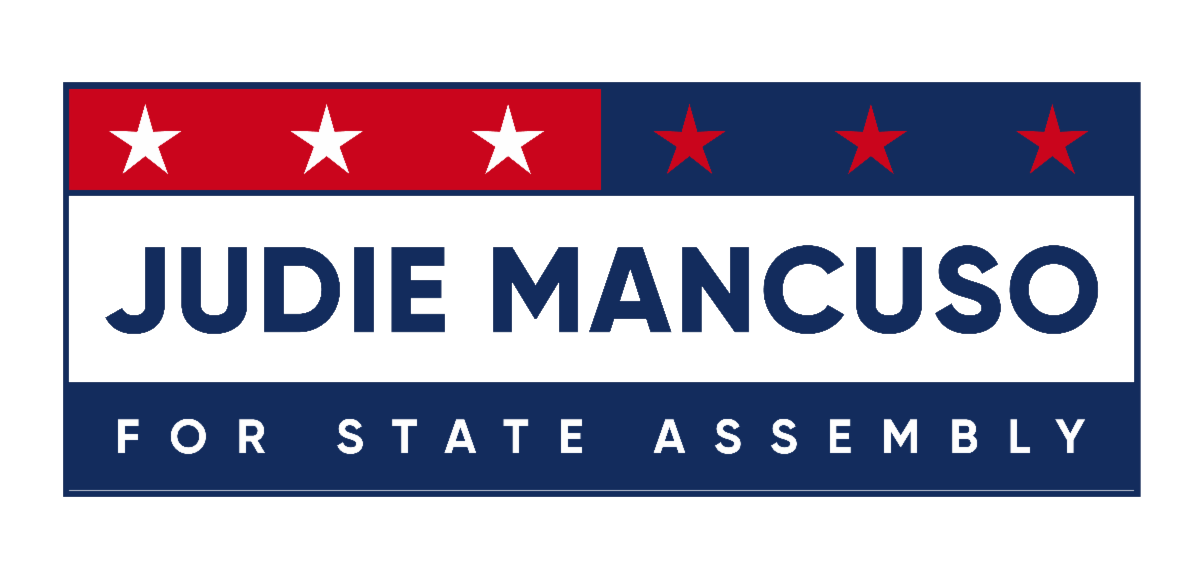 State Assembly District 72 Candidate Judie Mancuso Wins Unanimous California Democratic Party Pre-Endorsement
CDP Pre-Endorsement Tops Off Impressive List of Early Endorsers
February 15, 2022, Laguna Beach, CA – Non-profit CEO and businesswoman Judie Mancuso, candidate for State Assembly District 72, earned the California Democratic Party's (CDP) pre-endorsement with a unanimous vote this weekend. The party's pre-endorsement joins a growing list of impressive public and voluntary sector endorsers on the local, state, and federal levels.
"I am honored and grateful to have earned the pre-endorsement of the California Democratic Party," Mancuso said. "Over the past 17 years, I have used my patience, know-how, leadership, and consensus building skills to change laws regarding the rights and protections of humans, animals, and our environment – often against some of the most powerful special interests in the world. In the State Assembly, I look forward to continuing to work alongside the party and its members to fight for thoughtful yet decisive action to combat climate change, improve public health and safety, address homelessness, protect women's rights, save our ocean and wildlife, and stand against racism and hate here in Orange County and across California."
Mancuso is the founder, CEO and president of Social Compassion in Legislation (SCIL), a 501(c)(4) political advocacy nonprofit founded in 2007 that sponsors and supports landmark legislation to protect and save people, animals, and the environment. Under her direction, SCIL has spearheaded over 50 state bills – including 19 that have been signed into law. Mancuso, a former two-term appointed member of the California Veterinary Medical Board and the current vice chair of the Laguna Beach Environmental Sustainability Committee, was named one of the top 10 of the top 100 most influential people in Orange County in 2019.
"I've seen firsthand Judie's tenacity and fierce advocacy in Sacramento for years. She always works relentlessly with legislators and a wide array of stakeholders to help enact meaningful and impactful legislation," said Speaker of the California State Assembly Anthony Rendon. "I know that Judie will bring that same, strong approach for her Assembly District 72 constituents and all Californians as an Assemblymember."
"From the health and environmental dangers presented by oil and gas to the emergency of the climate crisis to the uptick in crime, the 72nd Assembly District is in need of a proactive leader and experienced policy expert who puts people over special interests," said California State Senator Henry Stern. "Throughout her career, Judie has crafted and passed 19 bills into law by building winning coalitions and going head-to-head against some of the world's most powerful special interest groups. The impact of her labors is not only felt here in California but across the nation and around the world. There is no doubt in my mind that Judie will be a fierce advocate for her community and for the State of California in the Assembly — just as she has been for her entire career."
"Judie Mancuso's hard work has brought issues regarding animal cruelty and animal welfare to the forefront of the legislative agenda statewide," (former) California State Senator Cathleen Galgiani stated. "She has the heart of an activist and the skill of a seasoned politician, which makes her doubly formidable. Her success speaks for itself."
"Throughout her career, Judie has led California's legislative efforts to strengthen animal rights and environmental laws," (former) United States House of Representative Harley Rouda said. "Judie's legislative expertise, heart, and patriotism make her the best person to move Orange County forward. I am proud to endorse her candidacy."
"In a political reality of posers, false promisers, and the self-interested playing to an audience, over the past 15 years, Judie has proven herself to be an incredibly tireless force for doing good locally, throughout the state of California, and in the world," President of the Michelson Center for Public Policy, Dr. Gary Michelson, who has worked with Mancuso on political issues for 15 years, stated. "Through a remarkable constellation of charisma, statesmanship, personal warmth, sincerity, and a deep understanding of all of the components of the legislative process and how to engage it for social good, Judie has been the driving force behind many compassionate animal welfare reform laws, as well as provided critical help with legislation to help our students succeed through higher education onto their career paths. Judie has been a champion for doing what is right and against the forces of the well-monied special interests that seek to, with their armies of lobbyists, buy the laws that they want, and suppress the ones that they don't against the interests of the people. Judie was the driving force behind the California Cruelty-Free Cosmetics Act, which was broadly supported by Democratic and Republican voters alike, but opposed by the cosmetic industry itself. Against all odds, Judie succeeded in having that legislation passed into law and it was also quickly copied by other states and countries throughout Europe, and eventually caused China to back down from a protectionist policy that it had put into place that would have resulted in the unnecessary suffering and death of tens of millions of animals. There could be no better person than Judie to represent the interests of her constituents, act for the good of the people over those of special interests, and to actually get things done."
A full list of endorsers includes:
Former United States House of Representative Harley Rouda
California Senator Bill Dodd
California Senator Connie Leyva
California Senator Henry Stern
California Assembly Speaker Anthony Rendon
California Assemblymember Laura Friedman
California Assemblymember Ash Kalra
California Assemblymember Brian Maienschein
California Assemblymember Adrian Nazarian
California Assemblymember Cottie Petrie Norris
Former California Assemblymember Mike Gatto
Former California Assemblymember Jose Solorio
Orange County Board of Supervisor Katrina Foley
Huntington Beach City Councilmember Kim Carr
Laguna Beach Mayor Pro Tem Bob Whalen
Laguna Beach City Councilmember Toni Iseman
Laguna Beach City Councilmember George Weiss
Los Angeles City Councilmember Bob Blumenfield
Los Angeles City Councilmember Kevin de León
Los Angeles City Councilmember Paul Koretz
Women in Leadership
Democratic Women of South Orange County