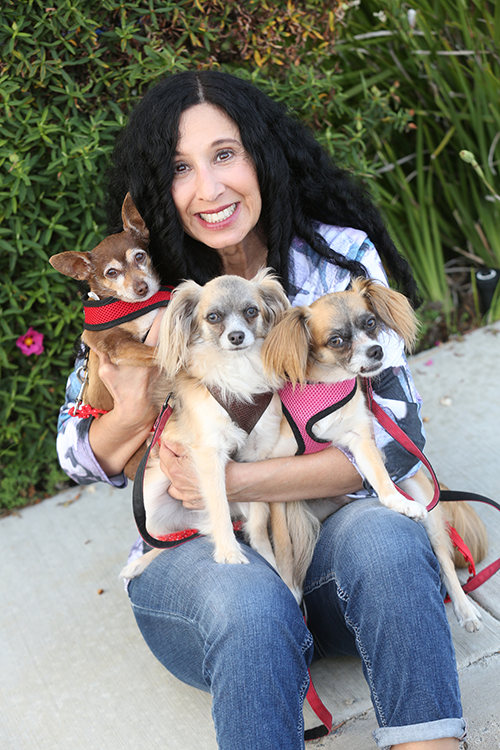 Judie Mancuso
Founder /CEO / President
Long recognized as a leader in California advocating on behalf of animal welfare issues, with a proven track-record that spans decades, Judie Mancuso is the Founder and President.
A small but powerful organization that is unique in its purpose, Mancuso's SCIL is currently working on facilitating numerous groundbreaking laws in 2017; including one that aims to stop the rampant police shootings of innocent dogs and the cat and dog meat trade for human consumption.
Under Mancuso's guidance, SCIL accomplished getting one of the biggest bills done for animals in the world, AB 485 Pet Rescue & Adoption Act, which mandates only rescue and shelter animals be offered in Pet shops, no more supplying stores from cruel puppy mills.
Also, high on the list of her many accomplishments, Mancuso was instrumental passing the Dining With Dogs law that makes it legal for restaurants in California and New York to offer areas for people to dine with their companion canines. More states are expected have followed suit.
With an eye focused on protecting all animals, Mancuso recently made headlines as the organizing force behind the fight to spare the life of local mountain lion P-45 after the Department of Fish and Wildlife issued of a 10-day permit allowing ranchers in Malibu to shoot and kill him after four alpacas were found dead on a farm. The permit was ultimately revoked and the permit holder instead decided to work with Fish and Wildlife, National Park Service and the Mountain Lion Foundation to better to humanly protect their animals from mountain lions, and to implement them. This marks a significant step in the right direction that animal welfare organizations want to ultimately end with the passing of new legislation making it tougher to obtain kill permits.
Mancuso also fought her own City Council's decision to allow the trapping and killing of coyotes in the city. Mancuso's outcry and grassroots support led to the reversal of the decision.
An appointed member of the California Veterinary Medical Board, Mancuso is also currently serving the second and final four-year term.