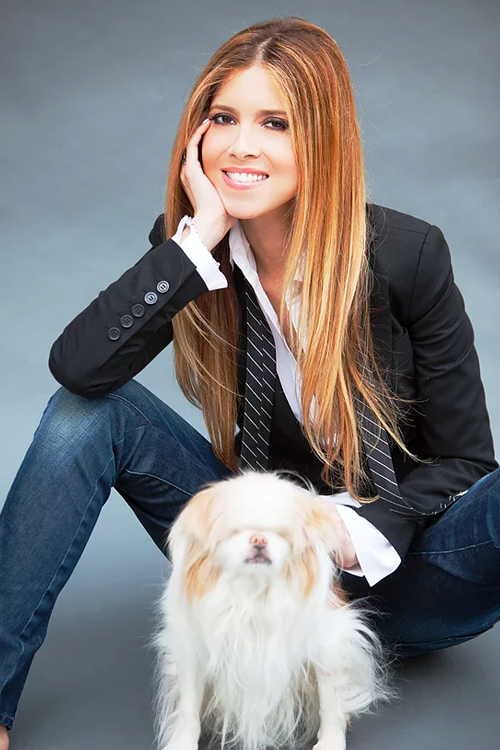 Simone Reyes
Vice President, Communications
As Vice President of Communications for Social Compassion in Legislation (SCIL), a 501c4 non-profit dedicated to animal welfare, rights and protection, Reyes effortlessly blends her more than two decades of animal rights activism and veganism with her vast on-camera and public speaking experience.
Extraordinarily well-versed and articulate, Reyes has become a go-to media source appearing regularly on such prolific outlets as CNN, HLN and World Animal News (WAN) as well as a long list of international, national and local news networks. She has been the subject of a variety of print, radio, online and new media interviews, features and profiles; gracing the covers of magazines along the way.
Also, a highly sought-after professional speaker, Reyes travels the world sharing her knowledge and impassioned messages at important events; ranging from the National Animals Rights Conventions to Tedx symposiums where she has been known to captivate tens of thousands of audience members.
Reyes first shared her voice for the voiceless with a national audience when she starred on Oxygen's reality television series Running Russell Simmons. Now, a master of balancing her career as the Director of Television Development for entertainment mogul Russell Simmons' Def Pictures with her unwavering philanthropic efforts and commitments, Reyes remains a staple on the frontlines of animal advocacy and veganism; making the most out of every opportunity she has to raise awareness, create change and make a lasting difference in the lives of animals everywhere.
Reyes and SCIL Founder and President Judie Mancuso, are currently working on facilitating numerous new groundbreaking laws in 2017; including one that aims to stop the rampant police shootings of innocent dogs.
Among its many distinctions, SCIL is the organization behind the passing of a high-profile ordinance that prohibits Los Angeles businesses from selling mill-bred animals including dogs from puppy mills as well as the Dining With Dogs initiative that makes it legal for restaurants in California and New York to offer areas for people to dine with their companion canines.